Xiaomi has recently announced its latest MIUI 12 update with some really exciting features and changes. This MIUI 12 ROM is the successor of MIUI 11 ROM, and undoubtedly, its the best and way much faster than ever.
In this article, I will explain to you everything you need to know about MIUI 12 ROM. Also, I will show you can flash this on any Xiaomi phones. We have also shown you the list of devices that will receive this latest update. So, read this article till the end for complete information.
What's New In MIUI 12?
This latest ROM comes with a huge upgrade. As it is the successor of MIUI 12 so, you will be amazed by the groundbreaking features that it offers. You see major changes in the user interface and security.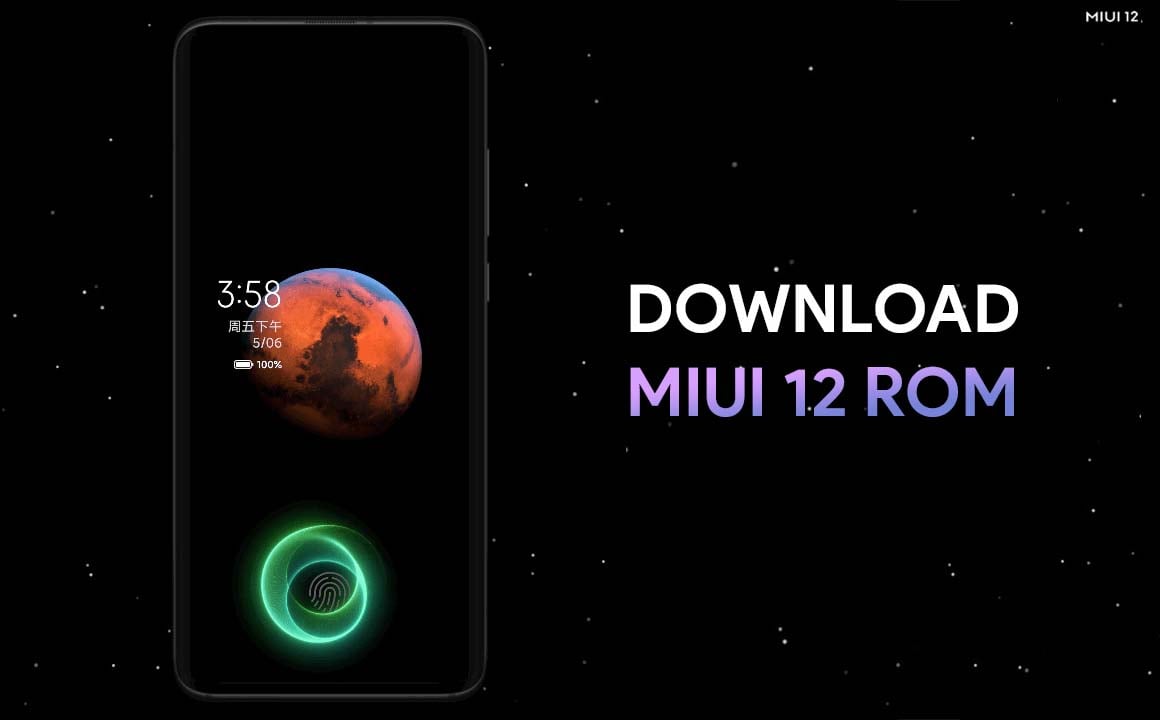 MIUI 12 ROM is more focused on security as you are getting lots of improved security features. If you want to know the top features of MIUI 12, then below, I have explained each and every major feature of this latest ROM.
UI Changes
The biggest highlight of MIUI 12 is the super wallpapers. The ROM brings wallpapers inspired by Mars and Earth, and as you can see from the above screenshots, they look really amazing and cool.
Also, you get to see lots of new animations support on this ROM. When you unlock your phone, the animation that appears looks fantastic.
I personally like the Earth Wallpaper of MIUI 12. It looks pretty cool, and It's not just while unlocking these wallpapers look cool even when you're just scrolling between the pages.
Now coming to the actual UI changes MIUI 12 build on the UI refinements that MIUI 12 brought. And where the things are even better now quite expectedly.
MIUI 12 is more minimal looking and I like the fact that it has better data visualization all across, take a look at the about page, storage page, and then MI Account page.
They all show certain data beautifully visualized even the settings page, the battery graphed page looks more modern and looks fantastic. I like helping this cool looking UI are the animations. let's know more about this ROM.
Better Animations
The MIUI 12 brings better smoother animations all across the platform. It's basically an animation for everything, for example, take a closer look at the quick settings page from the below screenshot.
So, this I how it looks like when you turn on the different toggles that are designed like iOS. Even the Wifi is connected you get this really nice UI design look. Most importantly the app opening and closing animations have been improved.
These animations will remind you a little of iOS. But anyway there are better animations all across the UI, when you uninstall an app you get nice disappearing animations which I personally loved it.
You can see animations while Finishing a task in the Notes app just moving across the cards, opening up and event in the calendar, checking the battery stats, or even the screen rotation animation which looks really smooth. It feels great to play around with these animations.
Gestures Support
You will see new gestures support on the MIUI 12. Just like MIUI 11 gestures, the latest MIUI 12 comes with improved gestures settings which looks awesome. But one thing I did not really like about MIUI 12 Gestures is the fact that it does not support android's native gesture of switching between the apps.
On the MIUI 11 ROM, you have seen the full-screen gestures have a refined animation and there is a lengthy bar on the bottom that you can swipe up to go home and swipe and hold to see recent and flick left or right to switch between apps.
I don't think Xiaomi has kept the swipe and hold back gestures while switching between the apps but I hope they have.
Free Window
The new MIUI 12 comes with a Global free window feature, you can now run every app in small free from windows. The different gestures for this tool, you can just swipe up and hold an and it will bring icon on the top to run that app in a small window.
You can even snap and minimize a window to the side. Opening up the notification in a free-form window, close an app, and open it up in the full screen. So, there is a lot of gestures and they're very cool.
This feature will even work when you're using the phone in landscape mode.
Dark Mode 2.0
MIUI dark mode looks great with all the colors splashed over the black UI  and MIUI 12 is making dark mode even better. First of all Dark Mode 2.0 in MIUI 12 works with almost every single app out there. Secondly, it's improved. The MIUI 12 is said to improve readability and reduce eye strain while using the dark mode.
You will notice automatically that font-weight, contrast adjustments, the text appear brighter and the wallpaper dimming feature will dynamically adjust the color temperature of your wallpaper.
Privacy Features
MIUI 12 brings three new privacy features which are Flare, Barbed Wire, and Mask System. So, let's know about each feature in detail.
Flare – This privacy feature keeps track of the behavior of apps present in your phone and brings the list of apps that are suspiciously using phone permissions.
Barbed Wire – This improves the Android permissions manager, and this will make sure that the app won't show the always allow button for the location of the camera permission if the app does not specify what it requires permission for.
Mask System – This feature is similar to Realme UI and Color OS 7.0 personal information protection feature. So, the mask system will basically mask your personal info or bring it blank info if an app requires it to share with them.
MI Health
Xiaomi MI Health app is officially live with MIUI 12. With the MI Heath app, all you need is your phone with you to track your steps, workouts, and more. So, the app will send you sedentary reminders and will be able to monitor your sleep. Yes, it works without a fitness tracker.
All you need to do is place your phone on your pillow while sleeping and the app will track your sleep.
Minor Changes
MIUI 12 also brings a whole lot of other changes like Dynamic Wheather App. This app shows amazing animations based on the weather. There is also an AI calling feature that is probably for china only.
You are also getting a Video ToolBox Feature and lots of several other optimizations.
MIUI 12 Top Features
New Wallpapers & Animated AOD
Awesome New System Animations
New Dark Mode 2.0
Improved Privacy Features
Better multitasking
AI Phone Assistant Support
Premium High-Quality Themes
MI Health Tracker App
List Of Eligible Devices Getting MIUI Update
If you want to know whether your Xiaomi or Redmi phone will receive MIUI 12 update or not then you can check your phone from the below list. This list contains all Xiaomi phone that will surely get MIUI 12 update on their smartphone.
| First Batch | Second Batch | Third Batch |
| --- | --- | --- |
| Mi 10 | Mi Mix 3 | Mi CC9e |
| Mi 10 Pro | Mi Mix 2S | Mi Note 3 |
| Mi 10 Youth Edition | Mi CC9 Pro | Mi Max 3 |
| Mi 9 Pro 5G | Mi CC9 Meitu Edition | Mi 8 Youth Edition |
| Mi 9 | Mi9 SE | Mi 8 SE |
| Redmi K30 Pro/ K30 Pro Zoom | Mi 8 Transparent Edition | Mi Mix 2 |
| Redmi K30 5G/ 4G | Redmi Note 8 Pro | Mi 6X |
| Redmi K20 Pro/ K20 Pro Premium Edition | Redmi Note 7 Pro | Redmi Note 8 |
| Redmi K20 | Redmi Note 7 | Redmi 8 / Redmi 8A |
| | | Redmi 7 / Redmi 7A |
| | | Redmi 6 Pro |
| | | Redmi 6 / Redmi 6A |
| | | Redmi Note 5 |
| | | Redmi S2 |
MIUI 12 Rom Download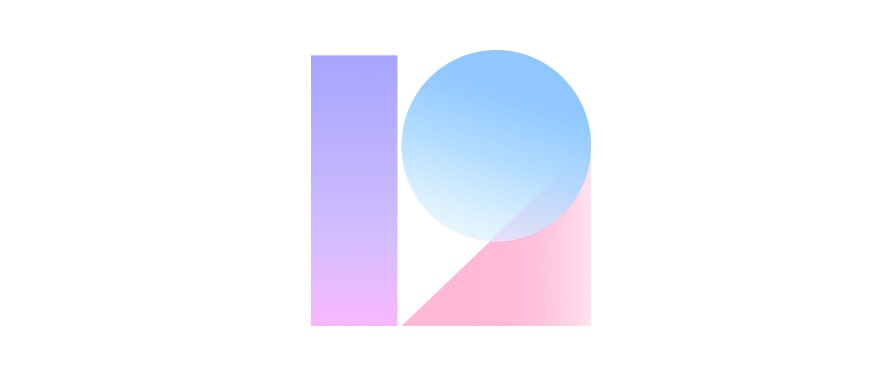 These are the Beta builds of MIUI 12 ROM, you can download it from the below links.
| Device | Android Version | Download Link |
| --- | --- | --- |
| Redmi Note 8 Pro (begonia) | Android 10 | Download |
| Mi 9 (cepheus) | Android 10 | Download |
| Mi Mix 2 (chiron) | Android 9 | Download |
| Mi 10 Pro (cmi) | Android 10 | Download |
| Mi 9 Pro 5G (crux) | Android 10 | Download |
| Redmi K20/Mi 9T (davinci) | Android 10 | Download |
| Mi 8 (dipper) | Android 10 | Download |
| Mi 8 Pro (equuleus) | Android 10 | Download |
| Mi 9 SE (grus) | Android 10 | Download |
| Mi Note 3 (jason) | Android 9 | Download |
| Redmi Note 7/7S (lavender) | Android 10 | Download |
| Mi Max 3 (nitrogen) | Android 10 | Download |
| Mi Mix 3 (perseus) | Android 10 | Download |
| Redmi K30 5G (picasso) | Android 10 | Download |
| Mi 8 Lite (platina) | Android 10 | Download |
| POCO X2/Redmi K30 4G (phoenix) | Android 10 | Download |
| Mi Mix 2S (polaris) | Android 10 | Download |
| Mi 9 Lite/Mi CC9 (pyxis) | Android 10 | Download |
| Redmi K20 Pro/Mi 9T Pro (raphael) | Android 10 | Download |
| Mi 6 (sagit) | Android 9 | Download |
| Mi 8 SE (sirius) | Android 10 | Download |
| Mi Note 10/Mi CC9 Pro (tucana) | Android 10 | Download |
| Mi 10 (umi) | Android 10 | Download |
| Mi 8 Explorer Edition (ursa) | Android 10 | Download |
| Mi CC9 Meitu Edition (vela) | Android 10 | Download |
| Redmi Note 7 Pro (violet) | Android 10 | Download |
| Mi 6X (wayne) | Android 9 | Download |
| Redmi Note 5/Redmi Note 5 Pro (whyred) | Android 9 | Download |
How To Download MIUI 12 For All Redmi Devices?
We will be installing the BETA version of MIUI 12. If you have already applied for BETA testing, then you will directly receive the update on your phone.
Preparation
Your phone Bootloader, must be Unlocked.
Next, you need to have Custom Recovery installed on your phone.
Download MIUI 12 ROM for your device from the above links.
Installation Guide
1.) First, reboot your phone to Recovery mode.
2.) On the TWRP page, select "Wipe" then "Advanced Wipe".
3.) Now select Dalvik Cache, Data, and System.
4.) After that, "Swipe to Wipe".
5.) Go to "Home" and then tap on "Install".
6.) Locate MIUI 12 ROM File and Select It.
7.) And then "Swipe to Confirm Flash".
8.) Now tap on "Wipe Cache\Dalvik".
9.) The "Swipe to Wipe".
10.) Now again, Go to "Wipe" and then Tap on "Format Data" and type "yes".
11.) After that, tap on "Reboot System".
12.) That's it 🙂 Enjoy a New UI.
Steps To Install MIUI 12 ROM On Any Xiaomi Devices
Below I have shown you three simple steps to Update your Xiaomi device to MIUI 12. Make sure to follow all the steps carefully, and also, before applying the below steps, make sure first to read it then apply it.
1.) Things to Remember
Fully Charge your phone.
Take a complete backup of your android.
Follow all the steps carefully.
2.) Download ROM File
Go to the Xiaomi Official Website.
Now Search for your Device Model in the Search Box at the top.
Once done, you will see a Download Link along with MIUI ROM available for your device.
That's It 🙂 This the way to Download MIUI 12 for All Redmi Devices.
3.) Installation Guide
Head over to Settings.
Go To About Phone >> System Update.
Now at the Right top, you will find Three Dots click on that.
Tap on "Choose Update Package".
Now Locate the MIUI 12 ROM File & Select It.
Once Done, your Device Will Reboot and the Installation Process will Start.
After that again, your Device will Reboot, and This time, you will be Boot into MIUI 12.
That's It 🙂 You have Successfully Installed MIUI 12 on your Xiaomi Device.
Conclusion
So, this is all about the latest MIUI 12 ROM. This ROM is fantastic and comes with lots of features, UI changes, and much more. I hope you find this article useful and informative. I will be covering more guides on MIUI 12, so stay tuned for that.
If you have any questions regarding this guide, then make sure to ask in comments, and I will try to solve all of your doubts errors as soon as possible.