Install MIUI 11 On Redmi 5A
As you know that MIUI 11 development has started and Xiaomi has completed the first beta test for MIUI 11. For now, there is no official ROM available for Redmi 5A, but you can install the MIUI 11 Beta ROM on your Redmi 5A unofficially.
In this article, I will show you how you can Install MIUI 11 On Redmi 5A. The steps to Install MIUI 11 is straightforward you have to follow a few steps, and you can enjoy MIUI 11 Features On Redmi 5A. This is not an official ROM its a GSI so, you will find some bugs. But if you are excited to try out the new MIUI 11 features on your Redmi 5A smartphone then this guide is for you.
With the help of this guide, you can not only Install MIUI 11 On Redmi 5A, but you can Install MIUI 11 Any Android. Now to install MIUI 11 on any android you need one thing that is a vendor file, and that's it. Rest of the steps are the same for every android.
Features Of MIUI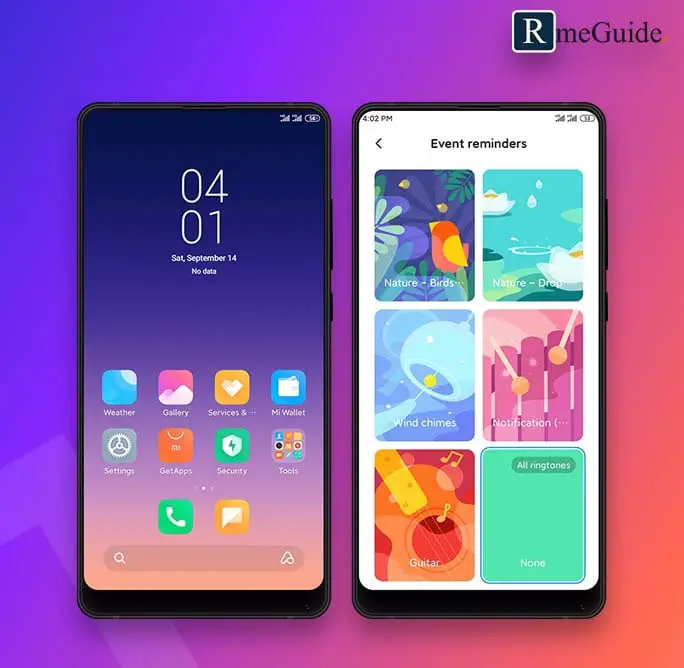 Dark Mode
Faster Face Unlock + Fingerprint Unlock
Automatic Screenshot Management
Unlock by voice command
New App Drawer
New sound effects (partly with Dolby)
Improved AI Features
Improved energy saving functions like Monochrome
Improved energy saving function
New loading animation
Child mode (Discontinued in MIUI 10)
Emergency contact on lock screen/lock screen
Stereo sound for games via Bluetooth
Improved management of app permissions
An 18:9 Photo clippings
Status bar optimization
Battery charge status on an info screen
Private albums for videos
Refreshed icons and Smoother Animations
Standard-Sim for certain contacts (with Dual-Sim)
Improved information about the user data in the hotspot
Messages can be dormant for a certain period
Prerequisites
OrangeFox Recovery Must Be Installed On Your Phone
Completely Charge Your Phone To 100%
Make Sure Download The Files Given Below On Your Internal Storage
Download These Files On Your Phone (SDCard)
Extract These Zip Files On Your SDCard
Vendor & Black screen
Permission v5
MIUI 11 GSI
Now once you download all these three files on your Redmi 5A SDCard. You can now proceed to installation steps
Suggestion:
At RootmeGuide we always recommend you to take the Full Backup of your phone. It is essential. If something goes wrong, you have the backup with you.
Steps To Install MIUI 11 On Redmi 5A
1.) First Reboot your Redmi 5A to Recovery Mode
Power Offer Your Redmi 5A
Now Press Volume Up + Power Key for 5-6 seconds
Once Mi Logo appears on screen Release all keys
2.) Now your Redmi 5A is in Orangefox Recovery, Go To Wipe >> Format Data >> Type "yes."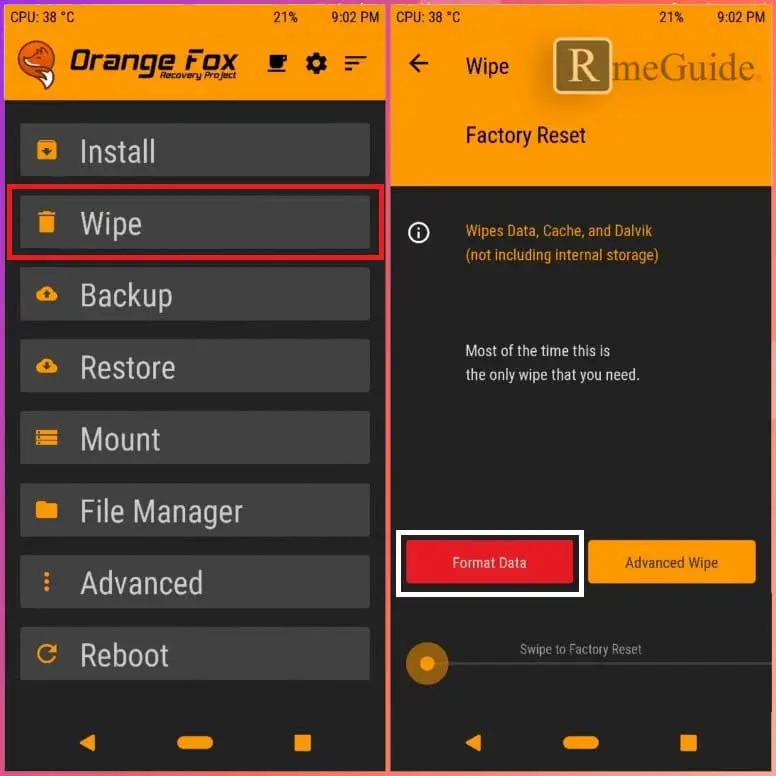 3.) Now again Go To Wipe >> Select Advanced Wipe >> Select Everything except (MicroSD and USB OTG) >> Swipe To Wipe
4.) Go To Hone >> Tap On Install >> Tap On Select Storage >> Select MicroSD >> Select Ok
5.) Locate the files that you have downloaded on your Redmi 5A and install them one by one
Select los16_vendor file and "Swipe To Wipe."
Again go to Install and Select Install Image >> Select MIUI Image file >> Tap On System Image and "Swipe To Wipe."
Repeat the same steps and Install blackscreen file
Go To Home >> Mount >> Select System/Data/Cache/Vendor
Again Go To Home >> Install >> Select Permissiver file >> "Swipe To Install"
6.) Once Done tap on Reboot System
7.) That's it 🙂 You have successfully installed MIUI 11 On Redmi 5A
The first boot may take some time so, do not panic, wait for a few minutes, and your Redmi 5A will boot with MIUI 11 ROM. So, as I already said that this is an unofficial way to Install MIUI 11.
Some Settings That Needs To Be Changed
Once your Redmi 5A boot into MIUI ROM, you will find that all the text is in Chinese Language and the screen size is very large. Now to fix this issue, you have to follow the below steps:
How To Change Language In MIUI 11
Go To Settings >> Now scroll down and look for "Three Dot Icon" below Settings Icon
Tap On "Second Option"
Again Tap On "Second Option"
Choose "English"
That's It
How To Change Display Size?
Go To Settings >> "My Device."
Tap On "All Specs"
Now Tap On "MIUI Version" 6-7 Time Until You See This Message (You Are Now A Developer)
Go Back To Settings >> "Additional Settings" >> "Developer Options"
Scroll Down And Find "Smaller Width" >> Tap On Smaller Width >> Now Change "261 To 250"
That's It
However, if you want any alternate method, then make sure to leave a comment, and I will come with an alternate method. So, this is all about the complete guide to Install MIUI 11 On Redmi 5A.
---
Conclusion:
In this tutorial, I have shown you step by step procedure to Flash MIUI 11 ROM on Redmi 5A. I have used Mi Mix 2 ROM for this guide; The ROM is working fine without any bugs. There are some minor bugs, but that will be fixed once the official MIUI 11 ROM releases.
You can bookmark this page for further updates. I will be coming with more articles on MIUI 11 so, make sure to subscribe this blog via notification. Lastly, if you find this article helpful then make sure to give it a share.
Also, share your review and feedback regarding this guide.