Guide To Flash Stock ROM On Any Samsung Devices Via Odin
Do you want to know How to Flash/ Install Stock ROM on Samsung devices? Then you are at right place. In this tutorial, I will guide you step by step on how to get back to stock ROM on any Samsung device.
Sometimes while rooting or flashing we brick our phone, and our phone get's into a boot loop. Now to fix this issue, you have two choices either you can go to the service center or do it by yourself by following online guides. I have a better solution for you!
So, don't worry, you can flash stock ROM by your self without leaving your phone for a whole day in the service center.
Now to install stock firmware on your Samsung smartphone, you have to download a tool called ODIN. This tool/software allows flashing stock ROM on Samsung smartphones. You can quickly flash stock ROM on any Samsung devices using Odin. Below I have shown you complete flashing process so, follow the below steps carefully.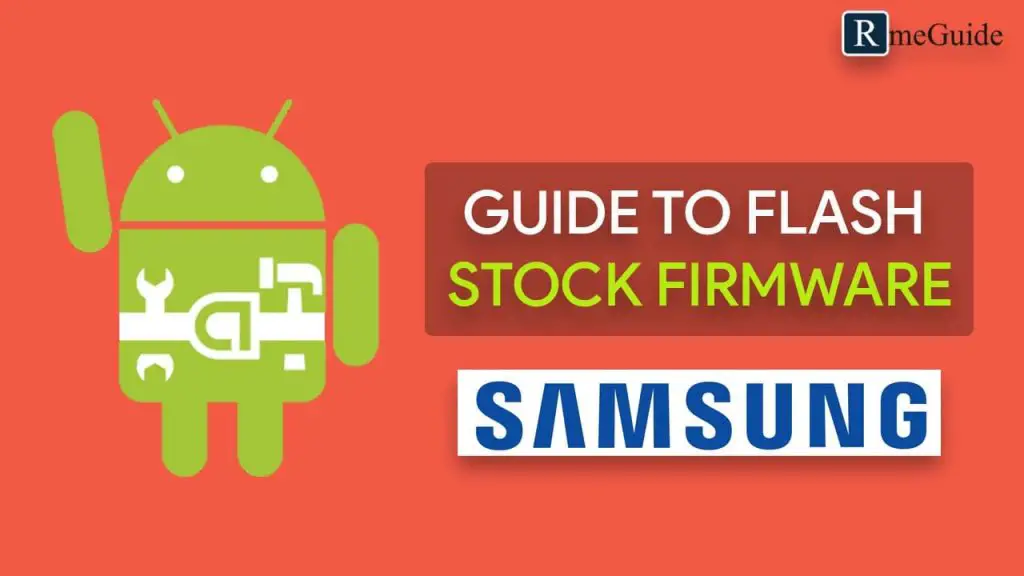 As I already said In this guide, I will show you How To Install Samsung Stock Firmware Using Odin, the steps are straightforward and to restore to stock ROM will nearly take 10 minutes.
Requirements
Now before you head over to steps to Install Stock Firmware on any Samsung Smartphone using ODIN, make sure that you have completed all the pre-requirements shown below:
1.) Take Complete Backup Of Your Android
At RootmeGuide we always suggest you take a backup of your android it's very important. Sometimes things go wrong if you failed to follow any of the steps at that time your backup file will help to recover your android data.
There are many ways to take a backup of your complete android. But don't worry, I have already written a detailed guide on How to take a full backup of android. This guide is for both Rooted as well as Non-Rooted users.
2.) Install Samsung USB Drivers
Now to flash stock ROM on your device, it's very important that you have installed Samsung USB Drivers on your PC. However, if you already have Samsung Kies installed on your PC, then you don't have to install USB Drivers.
Note: While using ODIN on your PC, make sure to completely close Samsung Kies. Sometimes Samsung Kies create problems while connecting your phone to pc.
3.) Charge Your Phone To 100%
Make sure to charge your Samsung phone to 100% this will help you to flash ROM without any interceptions. Let say during the flashing process your phone suddenly power off in the middle of the flashing process.
If it happened then you would never be able to recover your ROM back it will be unrecoverable.
4.) Download Samsung Odin Flash Tool
Now you have to Download Odin Flash Tool on your PC and install it. Once you have download and install this tool now, you can proceed to further steps to Restore Stock ROM on Samsung Devices.
5.) Boot Your Samsung Device Into Download Mode
To boot your Samsung phone into Download Mode. Simply, follow up the below steps:
(For Newer Device)
Power Off Your Device
Press & Hold Volume Down + Bixby + Power Button For 3-4 Seconds
Now Once You See Boot Logo On Your Screen
Then Simply Press Volume Up Key
(For Older Devices)
Power Off your device
Now Press & Hold Volume Down + Home + Power Button 
Once Your Phone Vibrates Release, Simply Release The Power Key
Now Simply Press Volume Up Key To Enter Your Phone Into Download Mode
Download Samsung Stock Firmware
Now to download Samsung stock firmware, I will highly suggest you download it from Sammobile.
Go To Sammobile.com
On The Search, Bar Type Your Phone Model Number
And The Download The Stock ROM On Your PC/Laptop
In case you don't find stock firmware for your phone on Sammobile, then all you have to do is Google Search, type "firmware + your phone model" on google, and then check for the XDA developers page on the search result.
Go to that page and download the stock firmware for your phone. then follow up the below guide
Steps To Install Stock Firmware On Any Samsung Smartphone Using ODIN
If you have followed all the steps correctly, then you are ready to flash stock ROM on any Samsung phone.
Things To Be Done On PC
1.) Download the Stock Firmware (.zip file) for your device
2.) Extract the downloaded zip file on your Desktop or where you can easily access the file
Make sure to check that the extracted firmware file is in .tar or .tar.md5 format
3.) Now Extract ODIN .zip file to your desktop
4.) Open up the extracted folder and right-click on Odin3.exe and click on 'Run as administrator'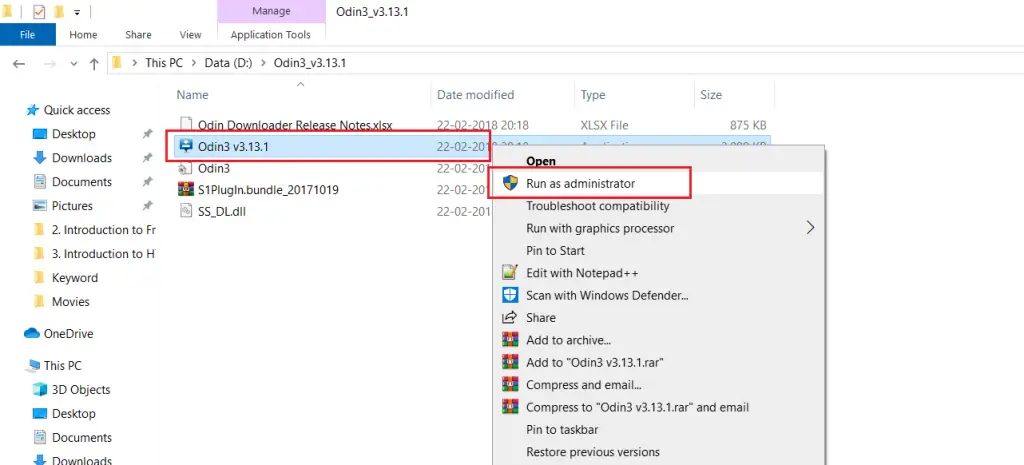 5.) Now Connect your Samsung phone to PC/Laptop while it is in Download Mode
6.) Once you connected your phone to PC, On ODIN window you will see a blue sign in COM port

7.) Next Click on "AP" and Import the Firmware file starting with AP
For 'BL,' 'CP,' and 'CSC' follow the same steps
8.) Under the Options tab select 'Auto Reboot' and 'F. Reset Time'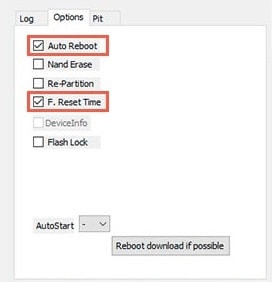 9.) Click on Start Button
10.) Once you see PASS Message Remove your phone, and your phone will reboot. That's it you have successfully flash stock ROM on Samsung phone