The Xiaomi android device company is ruling all over the world in making highly configured smartphones at damn low cost. This organization is launching new devices vigorously with various new latest configurations. Even if we talk about the security features of MI Phones, you can compare it directly with Apple. In terms of security, MI comes with four types of screen locks and also an MI account for resetting that lock password as same as the Apple account.
Recently, the MI community has enhanced its security level because of which, if you forget MI Account password, then its too hard to reset it. And no one wants to spend 200-300 INR just for breaking a security lock that they can fix on their own. So for all those users who need information about the process of breaking the lock, today we are here with this new article which is entirely based on the knowledge about the MI Account Unlock Tool.
So if you are a MI user and forgot your password and also aren't able to access the MI account, then this article is made for you, must read the whole article for proper information and if you have any questions, must comment that below.
What is Mi Account Unlock Tool?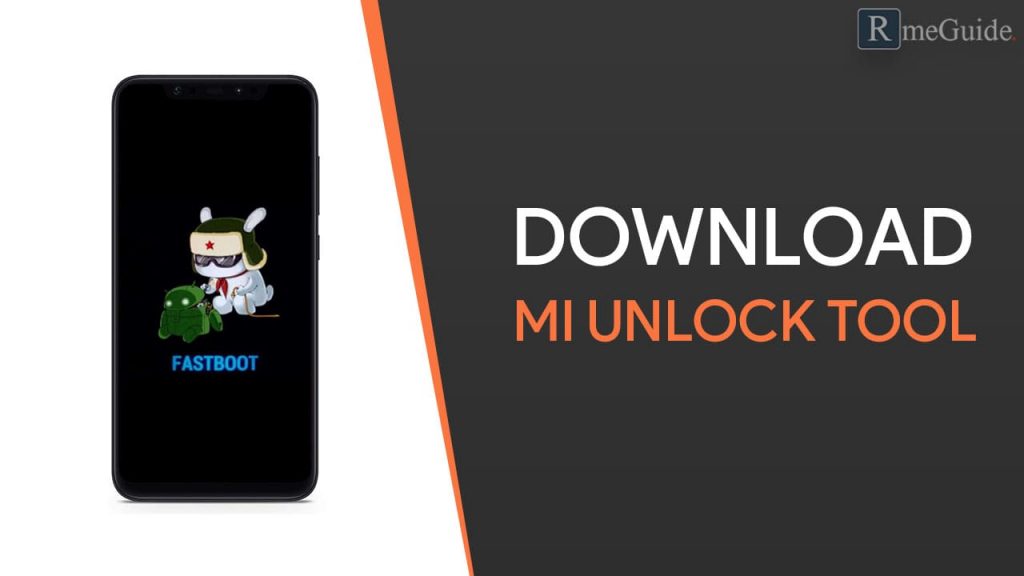 Mi Account Unlock Tool is a .exe application tool for the computer by which you can easily unlock an MI phone without spending money, and the best thing is, you can do this in your home by your own Computer or Laptop. It works the same as all primary PC applications, which will assist you in bypassing the MI Account Verification. Since if you've forgotten your MI device's password and even the password of your MI account, then you can use this MI Account Unlock Tool in your PC and unlock your phone in a few seconds by connecting them via USB cable.
The best feature of this tool is that it is trustworthy, At the time of using this tool, you don't have to worry about anything since this tool won't harm your phone in any single way. You will also get every security feature back that you had before breaking the lock in your device. This tool is free from bugs and patches since our professional team has also used this tool on various Xiaomi Phones, and it doesn't harm any of the devices in any way.
Working of the Tool
This app works as if you forget your MI Device's Lockscreen Password, and enter it wrong for 5 to 10 times then the system security will automatically lock the entire device and ask for bypass cloud verification. For completing cloud verification, you need your MI account's userID with a password and accidentally if you misremember your MI account userID or password too, then it becomes impossible to unlock your phone without hard resetting it.
But in the case of MI Phones, it's not possible to hard reset your phone without bypass cloud verification so in that case, you can't unlock your phone without using the MI Account Unlocking Tool. Even Mobile repairing shops also use the same tool for unlocking your device. So if you are proceeding to the MI service center or any mobile repairing shop for unlocking your phone, you must give a try to this app, and believe us, this app will definitely help you the best in breaking the lock of your device.
Download Mi Account Unlock Tool – Remove Or Bypass Mi Cloud Verification
In this article, we will provide you with complete knowledge about the MI Account Unlock Tool, installing this tool, downloading it, and applying it. This tool is the way to remove your MI account from your device entirely and resetting your phone to its old environments. Downloading this tool from our article is damn easy since you only have to follow some easy steps below to do the same –
Step 1 – Firstly, click on the download link given below, and you will get redirected to the downloading page of the tool.
Step 2 – After that, for unlocking the download button, complete some human verification steps which you will get below on the same page.
Step 3 – As well as yous complete steps, the download button will appear on the page automatically, then click on it and download the .exe file on your system.
Note – This file is to be downloaded and installed on the computer, so please don't download and try it on your android mobile device.
Download Xiaomi Mi Unlock Tool
| | |
| --- | --- |
| Name | Mi Unlock Tool |
| Version | v3.5.1128.45 |
| File Size | 48 MB |
| Developer | Xiaomi |
| OS Support | Windows 7/8/10 |
| Updated On | 1 day ago |
| Installation Guide | Read Here |
All Previous Versions
[table id=6 /]
Mi Account Unlock Supported Devices
Below is the list of compatible devices with this tool. However, the latest version of Mi Unlock Tool supports almost all Xiaomi devices.
| | |
| --- | --- |
| Xiaomi Mi 8 | Xiaomi Mi Max 3 |
| Xiaomi Mi 9 | Xiaomi Mi 6 |
| Xiaomi Redmi Note 8 | Xiaomi Redmi Note 7 |
| Xiaomi Mi Mix 3 | Xiaomi Mi 5 |
| Xiaomi Pocophone F1 | Xiaomi Redmi 6 |
| Xiaomi Mi Pad 4 | Xiaomi Mi 9 Pro |
| Xiaomi Redmi 7 | And all Xiaomi, Redmi, Poco Smartphone can be unlocked using this tool |
Mi Account Unlock Tool Download Rar File
Here in this section, you will get the RAR file which you will have to download by going through the steps written in the above part. After downloading this RAR file, you will have to extract it on the desktop for ease of access. You must have to read this whole article for copying and installing this tool carefully in your system without any mistake. Also, the steps for using this tool are so simple as you can do this task in seconds.
Prerequisite Before you Unlock Mi Account
Unlocking a phone locked with some security inbuilt features isn't possible only by using a simple tool, You also require few more Prerequisites for unlocking your device. So must read about all the things that are demanded at the prior condition, which are below listed –
Because of the enhanced technology, most of the devices are evolving with the Qualcomm Chipsets, which are damn useful for accessing most of the new techie apps and games. So for unlocking that device, you must have to install Qualcomm Hs-USB Qloader 9008 Driver on your system which will help your computer in supporting and accessing any Qualcomm chipset android phone. You will receive this driver in our upcoming article, so please stay tuned.
In Hardware, you need a USB cable appropriate to your device – micro USB or USB type C for connecting your device to the system and deleting the MI account simply.
Your device would have to be charged at least 65% for hard resetting, and account removing process otherwise resetting process may be corrupted.
This tool is only applicable to MI devices, so please don't use any other device. Otherwise, it can also cause harm to your device.
Make sure that your device is connected to a stable internet connection, either cellular or wi-fi.
Steps to Unlock Mi Account using Mi Unlock Tool
Using the MI Account Unlock Tool is damn easy, but the only demerit is, you cannot use the MI account feature in your device again. Well, there isn't any essential use of MI account, but still, if you need MI account so please don't go for this process to unlock your device or follow the below simple steps for installing and using this tool –
Step 1 – Firstly download the package by reading the above downloading steps carefully and locate it in your system.
Step 2 – After that right-click on that package RAR file and extract it on the desktop for ease of access.
Step 3 – After extracting the file, come back to your MI Smartphone and turn it off.
Step 4 – Enter the recovery mode. For doing that, press the power key and volume-up key together and whenever the MI logo appears, release the power key.
Step 5 – In your system, access the extracted folder, and search for MI Account Unlocking Tool.exe file and run it as administrator by right-clicking on it.
Step 5 – After starting this tool, connect your phone with the system via USB cable and click on the information tab on your computer to check that your phone is connected correctly. It will show the correct info about your device if it is connected carefully.
Step 6 – The final step is clicking the Bypass MI Account tab. This step will restart your device automatically and restore entire data and information on the mobile.
Note – May be possible, that after step 6, your phone will take some time to get restarted. But after one restart, it will be back to its primary condition and start fastly.
Supported Windows OS
Well the MI Account Unlock tool is accessible in about every recently launched Windows OS as well as on some old Windows OS. Also, the steps of unlocking your device will be the same on each Windows OS. So below there, we've listed all the supported Operating Systems of Windows Platform –
Windows XP
Windows Vista
Windows 7/8/8.1/10
Windows 7 Ultimate
More Tools -
After taking this brief information about MI Account Unlock Tool, you must click on this link for our next article in which we will provide you with the Mi Flash Tool which will help you to install the newest UI version on your phone. So now you don't have to wait for achieving update appropriate to your device, You can install this tool and flash your MIUI version to the latest one.
Conclusion
The above article is entirely based on giving the user additional support for unlocking the phone when they accidentally misremember the screen password as well as the MI Account Password. By using this tool, you can easily bypass the MI account from your phone and reset it. Also, this article consists of the complete information about this tool with appropriate steps for downloading, installing, and using it. Must try this app while you get stuck in the same situation and if you don't want to spend money on unlocking your phone.